MotoDuvall is the culmination of nearly 50 years of motorcycling experience, beginning at the age of 5 riding two-up with my dad  and then suddenly finding myself riding his 60's Gilera 98 alone around an empty lot after he'd jumped off the back.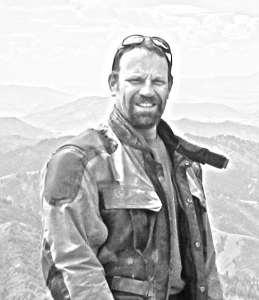 My riding career progressed from small dirt bikes in the 70's, to a no-ped (anyone remember the Honda Express?), through a long series of on- and off-road bikes to my current collection of street and adventure bikes.
One of my father's rules was "If you're going to ride it, you're going to maintain it." So as soon as I had my own bike at 12 I started working on it. From putting a new con-rod into a Briggs & Stratton 5hp mini-bike motor, to new crank bearing in a Hodaka ACE 100, to diagnosing and rebuilding the fuel system on a Ducati Monster that just wouldn't stay running, the work has been a constant and satisfying companion.
I've ridden in Observed Trials on a Yamaha, an Ossa, a Bultaco, another Yamaha, and currently a Sherco. I regularly participate in dual sport rides and in the 90's spent a couple of years road-racing shifter karts.
The garage currently holds: a Sherco 2.9, a KTM 950 Adventure outfitted for dual-sport travel, a Triumph Thruxton (the wife's favorite), a BMW R1200C sidecar rig, the BMW K1600GT that hauls me to work most days, and a Honda 305 Dream basket case.